Dental phobia can prevent you from receiving critical dental care. Over time, this can have a drastic impact on the health of your smile.
Sedation dentistry can help you feel at ease. Ward Road Dental provides several types of sedation for patients in Arvada and Denver, CO.
Our board-certified dentist, Dr. Christopher Gillette, can help you forget your dental worries with the help of sedation dentistry...
Sedation Dentistry in the Greater Denver Area
At Ward Road Dental, we understand that a visit to the dentist is not something most patients look forward to, even those with the best oral hygiene. To help you relax during your visit to our Arvada, CO, dental office, Dr. Christopher Gillette offers patients a range of sedation options. Sedation dentistry can improve your comfort level so you can receive the dental treatment you need to help you maintain a healthy, radiant smile
From mild nitrous oxide sedation through to intravenous sedation the team at Ward Road Dental in Arvada, can provide you with personalized care to ensure you and your family can experience an anxiety-free visit to our dentistry practice.
"​Simply the Best!"
5 Star Google Reviews
I have had anxiety problems going to the Dentist In the past but These Folks Go Out Of Their Way To Make You Comfortable And They Do A Great Job!!
View On Google
If you are lucky enough to experience Dr. Gillett and his amazing staff, you will know it too. Every aspect of his team and execution is top notch. Simply the best!
View On Google
Do You Avoid Dental Visits Because of Fear or Anxiety?
Dental Phobia Affects Many Adults
Ward Road Dental
Focused on Your Comfort

Fear of the dentist is a serious concern that can have a significant impact on your oral health. Research shows a correlation between your oral health and your overall health, with regular oral care associated with the early detection of oral and pharyngeal cancers. Our team in Arvada, Colorado, provides patients suffering from anxiety a number of sedation dentistry options and gentle, compassionate, care in order to help them overcome their dental fears.
Sedation dentistry can allow you to take advantage of the numerous benefits of regular trips to the dentist. To learn more about sedation options or to schedule an appointment at our Arvada, CO, dental practice contact us online or call:
"A Pleasure to Work With"
More 5 Star Google Review
Dr. Gillette always does an excellent job when working on my teeth. The last time I had to get a crown from another dentist I had pain in my mouth that lasted for months and sensitivity that has lasted for years. Dr. Gillette has a gentle touch that made my most recent crown install painless and easy. He is the only dentist I trust and despite a 45 minute drive from my house, I'm happy to be a patient Ward Road Dental.
View On Google
Christopher is a pleasure to work with. I have major dental anxiety and this was by far a life changing experience. I honestly don't think I will ever go to another dentist, ever. I had a deep clean and several fillings done. Came back for 2 different adjustments that were a cake walk. He never once was bothered by my questions or even tears. I cried several times in front of this entire team and I feel no shame. They all are there to better your life and make it as comfortable as possible for you. LOVE YOU ALL SO SO MUCH THANK YOU FOR CHANGING MY LIFE!
View On Google
What Are My Options?
Ward Road Dental Offers a Number of Sedation Dentistry Solutions
There are several forms of sedation available at our Arvada, CO, dentistry practice. From mild and conscious sedation to higher levels of twilight sedation, Dr. Gillette can help you choose the method that is best suited to your individual needs. By examining factors such as your level of anxiety and the type of procedure being performed, we can advise you as to the best sedation option to help you stay comfortable and relaxed.
All procedures are performed with local anesthetic regardless of whether any type of sedation is chosen. A local anesthetic numbs your teeth, jawbone, and gums to ensure a virtually pain-free experience.
Nitrous Oxide
"Laughing gas" is a convenient option ideal for patients with minimal anxiety towards undergoing dental treatment. Inhaled through a nasal mask, nitrous oxide works quickly to induce a light state of relaxation, Dr. Gillette often uses nitrous oxide because it is easily controlled and is safe enough to use for children.
The effects of nitrous oxide diminish rapidly following treatment so that you can resume normal activities following treatment. You may be able to drive to and from your appointment. Our dentist usually only recommends that someone drive you if you are undergoing a more extensive procedure requiring deeper levels of sedation.
Oral Sedation
For more in-depth procedures or to address a higher level of anxiety, moderate sedation is a medication administered in pill form and is taken prior to your appointment to put you in a completely peaceful state of mind. Dr. Gillette will monitor you throughout your appointment to ensure your comfort and safety. You remain alert and can communicate with our team, but you likely will not remember specific details following your treatment.
Many patients find that conscious sedation helps ease anxiety, making a trip to the dentists far less nerve-racking. Since oral conscious sedation wears off gradually, you may need to take the rest of the day off before returning to your regular activities. You will need someone to escort you home, as driving is not an option following your appointment.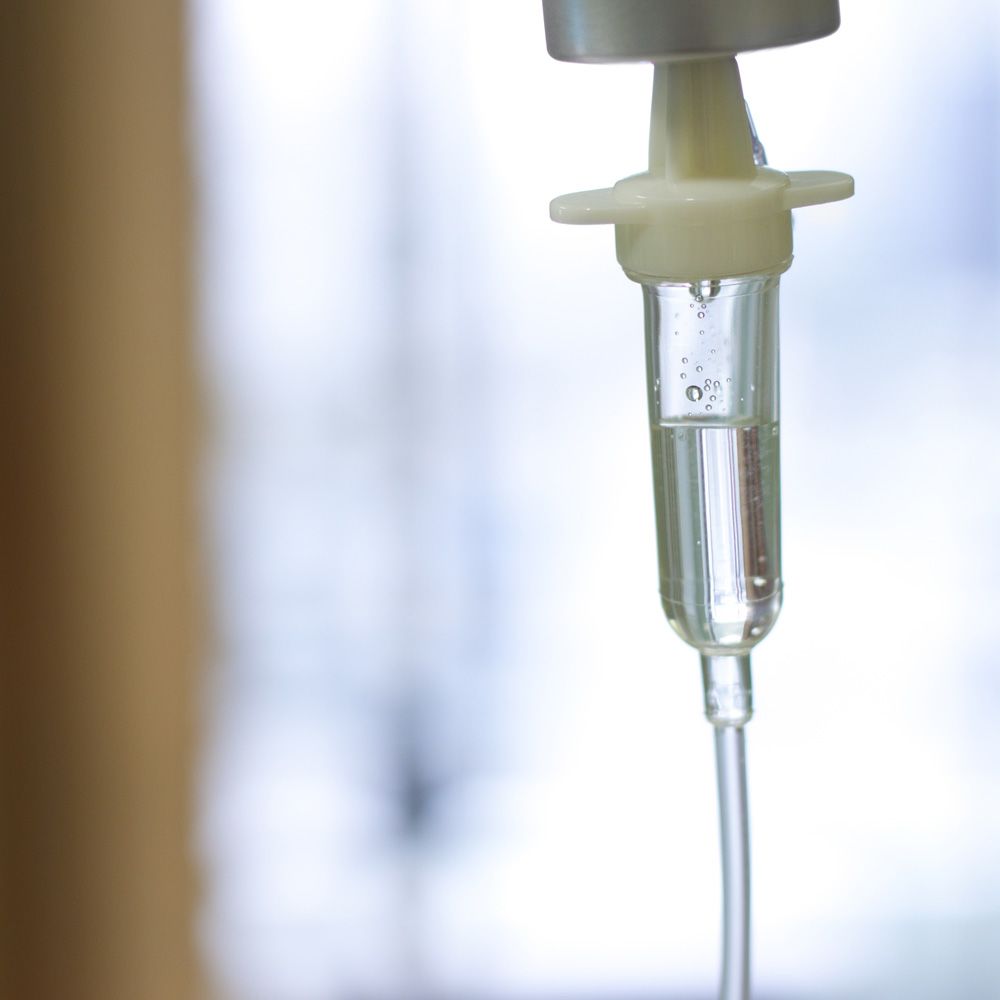 Intravenous Sedation
For extreme cases of dental anxiety or more in-depth treatments such as dental implant surgery, intravenous (IV) sedation enables you to feel relaxed and comfortable throughout your visit to our Arvada, CO, dental practice. While under IV sedation, you remain conscious to the level of maintaining your natural reflexes like breathing and swallowing. Many patients experience such a relaxed state that they drift in and out of sleep and are frequently unaware of the dental procedure.
For IV sedation, Dr. Gillette uses the least amount of medication possible while ensuring you remain comfortable. In addition to being incredibly effective, IV sedation is extremely safe, making it an attractive option for many patients suffering from dental anxiety. Conscious sedation administered via IV does cost more than other options and like oral sedation, the effects wear off gradually, meaning you will need for an escort home following your treatment.
The Dental Care You Need
Without The Worry
At your sedation dentistry consultation at our Arvada, CO, dentist office Dr. Gillette will discuss the dental procedures you need, review your medical history, and help you determine the sedation method that is right for you. With the help of medications such as nitrous oxide, conscious sedation, and IV sedation, Dr. Gillette can perform multiple procedures in a single session to save you time, in some cases, extensive work dental work can be completed in a single visit.
Your smile plays an important role in your appearance, self-esteem, and whole-body health. Avoiding dental care jeopardizes both your oral health and your overall wellbeing. With the help of sedation dentistry from Ward Road Dental, you can have the smile you deserve without any of the anxiety.
To schedule an appointment at our Arvada, CO, dentist office contact us online or call:
"Extremely Impressed"
5 Star Google Reviews
What a great office! Where to start? From the well-run and friendly office, to the super kind office manager Nathan, and Dr. Gillette's truly excellent chair side manner and patient education skills I am extremely impressed and happy to be a new patient here. Dr. Gillette clearly focuses on minimizing the stress and anxiety most folks feel at the dentist's office. Highly recommend.
View On Google
I have been going to this office now for almost 5 years and couldn't be happier. Front desk, hygiene and dentistry are all top notch. Office runs on time, is beautiful and I have and will continue to recommend patients to this office.
View On Google
Overcoming Dental Anxiety
For those that experience dental fear, a trip to the dentist can feel like living in a nightmare. At Ward Road Dental, we understand the nervousness, general unease, and even downright dread a trip to the dentist can cause certain patients. That is why we make every effort to provide an inviting atmosphere and a positive experience in order to assist you in overcoming your dental phobia. We believe that after experiencing the gentle care of our compassionate doctor and hygienists that you can overcome your fear.
For your first couple of visits, sedation dentistry may be necessary for you to be able to sit through even a simple procedure such as a general cleaning and oral exam. After experiencing how easy the virtually pain-free treatment at Ward Road Dental is, you may find yourself less nervous at the prospect of visiting the dentist. Combined with the improvements to your oral health and the appearance of your smile, you may find yourself able to make it through an appointment without the need for sedation.
It is our ultimate goal to help reluctant patients overcome their fears and anxieties so that they can enjoy the countless benefits of a healthy smile.