Restore Beauty and Function to
Your Smile with Dentures
If you are missing multiple or even an entire arch of teeth, Dr. Christopher Gillette can restore your smile with traditional or implant-supported dentures. With over a decade of experience, the doctor can eliminate the toll that missing teeth takes on both your self-confidence and oral health.
At Ward Road Dental in Arvada, CO, we strive to provide our patients with the quality, compassionate dental care. No matter what your needs, we are here to walk you through every step.
Benefits of Dentures
Missing teeth can present a number of obstacles, both social and health-related. Many patients cannot chew their food or speak effectively. As a result, individuals are often so self-conscious that they avoid restaurants, family dinners, or even casual social situations. Missing teeth can also cause surrounding teeth to shift over time, throwing your bite out of alignment and sometimes leading to grinding problems. Dentures not only bring pleasing aesthetics back to your smile, but can restore both its physical and social function.
Types of Dentures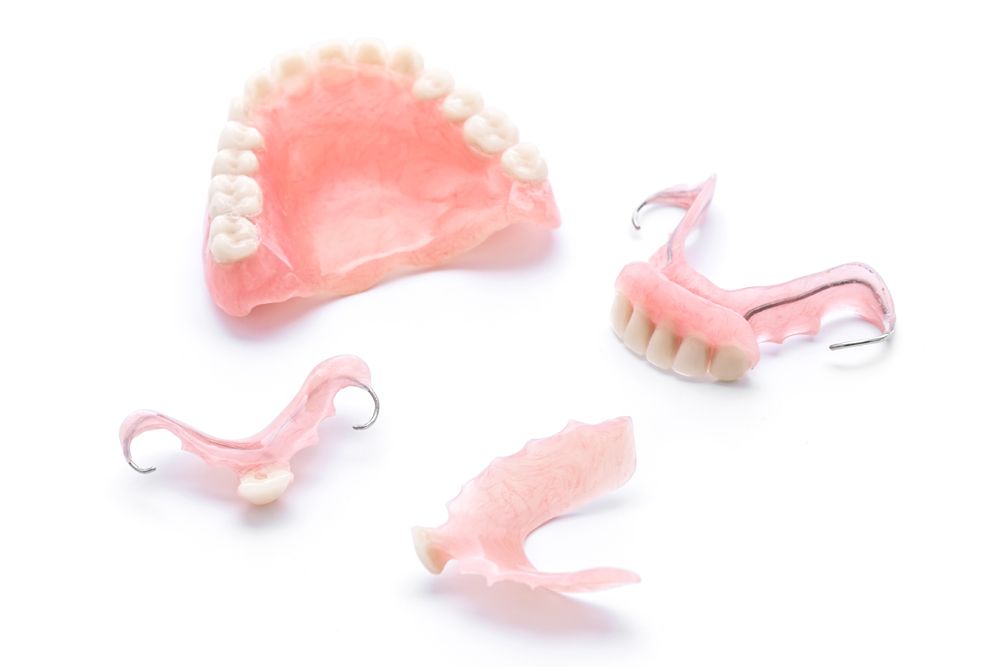 There are a few different types of dentures available, depending on the unique needs of the patient. At Ward Road Dental, we offer:
Partial dentures: Patients who are missing several or most of their teeth on one or both arches can benefit from partial dentures. These prostheses often have metal clasps which can attach to adjacent teeth for support.
Full dentures: Those who have lost all of their teeth on the upper or lower arch can restore their bite and their smile with full dentures. These prostheses rest on top of the gums and are supported by the bone ridge underneath.
Implant-supported dentures: These restorations are connected to dental implants, small titanium posts that are inserted into the jaw during an oral surgery procedure. Consequently, they do not shift or slip while eating or speaking.
The invasiveness and length of treatment both contribute to the overall expense. Because they require no surgery, traditional dentures offer the most cost-effective solution. During a one-on-one consultation with Dr. Gillette, you can discuss your options and determine which is best for your needs and budget.
Because they require no surgery, traditional dentures offer the most cost-effective solution.
Treatment Process for Traditional Dentures
Receiving traditional dentures at Ward Road Dental is a fairly simple and straightforward process. Your treatment will include:
Initial consultation: During your first visit, Dr. Gillette will examine any remaining teeth and the surrounding gums and ask about your goals for treatment. Based off this exam and discussion, he can create a customized treatment plan.
Preparatory procedures: If there are only a few teeth left in the gums, the doctor may recommend extracting them to make room for a full set of dentures.
Dental impressions: Once your gums have healed, we can take impressions of your mouth and send them to our trusted, off-site dental lab for fabrication.
Wax-up model: Before your final dentures are fabricated, Dr. Gillette may have the lab create a wax model of your new prosthesis. You will be able to try this to assess the look and feel of your restoration. If we need to make any changes, we can communicate them to the lab to adjust your final dentures.
Placement and adjustments: When your dentures arrive, we will schedule an appointment at our office for a fitting. Dr. Gillette will assess the appearance and the fit of your dentures and will make any necessary last-minute adjustments.
If you opt for implant-supported dentures, you will need to undergo placement surgery before we can design your final restoration. Consequently, the treatment timeline is typically much longer.
Restore Your Smile
If you are looking for an affordable teeth replacement option, dentures could be the solution for you. To explore your treatment options, call our Arvada dental practice at (303) 420-4001 or contact us online anytime.